Cleveland State University
SCHOOL OF FILM & MEDIA ARTS


Learning opportunities for young filmmakers aged 13-18
Teaching tomorrow's storytellers
Want to be the next Wes Anderson, Ava DuVernay, or Greta Gerwig? Made possible by a generous gift from Lee and Ageleke Zapis, the Odyssey Program at Cleveland State University's School of Film & Media Arts inspires a new generation of creative talent with a range of offerings for high school students interested in learning the art of filmmaking. From one-day Saturday workshops covering a variety of filmmaking topics to immersive in-person one and three week summer camps, the Odyssey Program provides experiential learning opportunities for young film fanatics of all skill levels.
The Odyssey Program is made possible by a generous gift from Lee and Ageleke Zapis.
Programs for Students Aged 13-18
Do you attend school in the Cleveland Metropolitan School District? Click here to learn more about a scholarship opportunity just for you!
"It's an incredible way to connect with others who love film and the art of filmmaking just as much as you."
Live, eat, sleep, dream, and create films with the students and faculty of the School of Film & Media Arts at this immersive three-week summer film camp that teaches storytelling, film literacy, screenwriting, acting for the camera, directing, shot composition, cinematography, lighting, editing and much more in a fun and collaborative environment.
Residential: June 11–30, 2023
Day Camp: June 12–30, 2023
During the week, acting track students focus on performance techniques for in front of the camera through a series of interactive workshops, while directing track students concentrate on programming designed to develop directing skills.
Residential: July 9–16, 2023
Day Camp: July 10–14, 2023
With full access to the film school's Mac labs, students will learn how to use industry-standard screenwriting software as they participate in a variety of interactive workshops designed to spark creativity and develop storytelling skills.
Residential: July 16–23, 2023
Day Camp: July 17–21, 2023
During the week, students will learn the fundamentals of non-fiction storytelling, become familiar with a variety of documentary styles, and acquire basic filmmaking skills through interactive workshops. 
Residential: July 23–30, 2023
Day Camp: July 24–28, 2023
Students see behind the scenes and learn how the industry actually works through special guest lectures and site visits to real-world media environments. Outside of class, residential students get a preview of college life by staying in the dorms and experiencing Cleveland's robust cultural offerings through scheduled trips and activities. Live local? Register for the day camp option and save on room and board costs.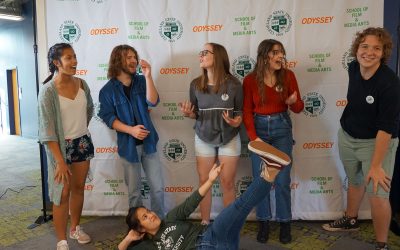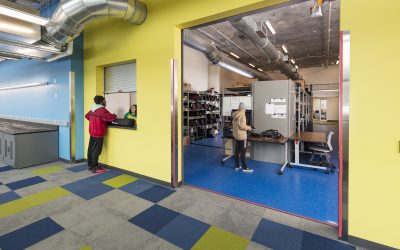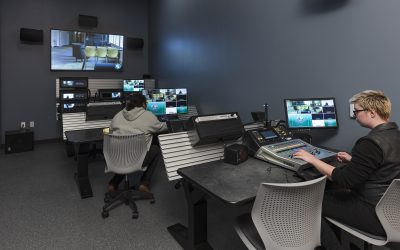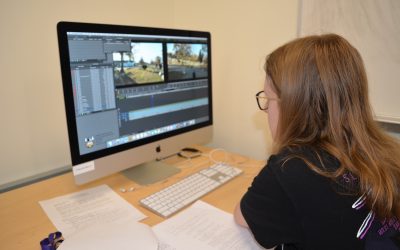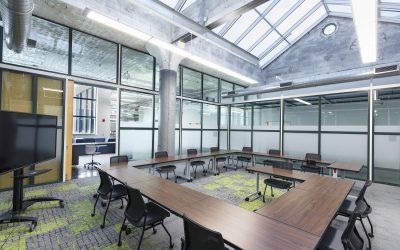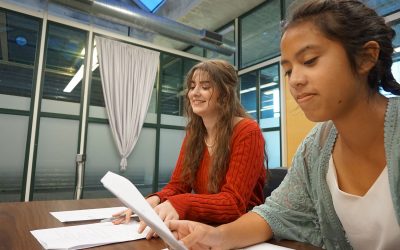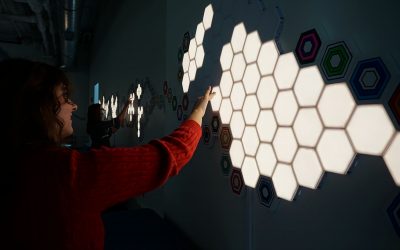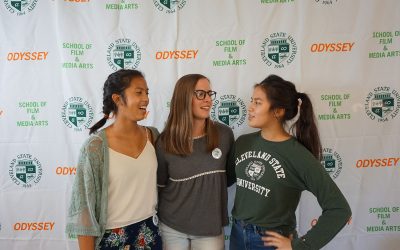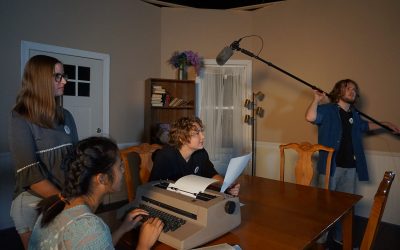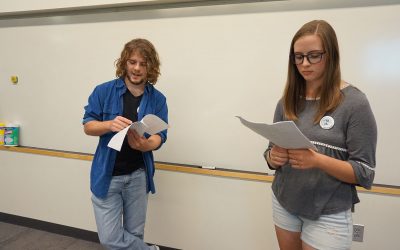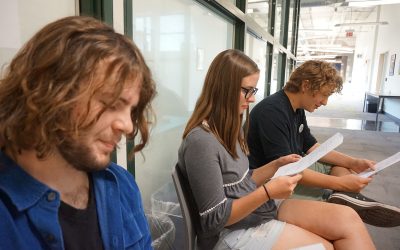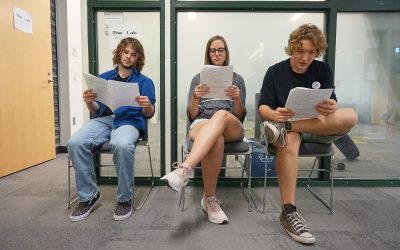 Make Films. Make Friends.